HyperDeck Studio 4K Pro were used to create custom playlists in addition to basic playback and recording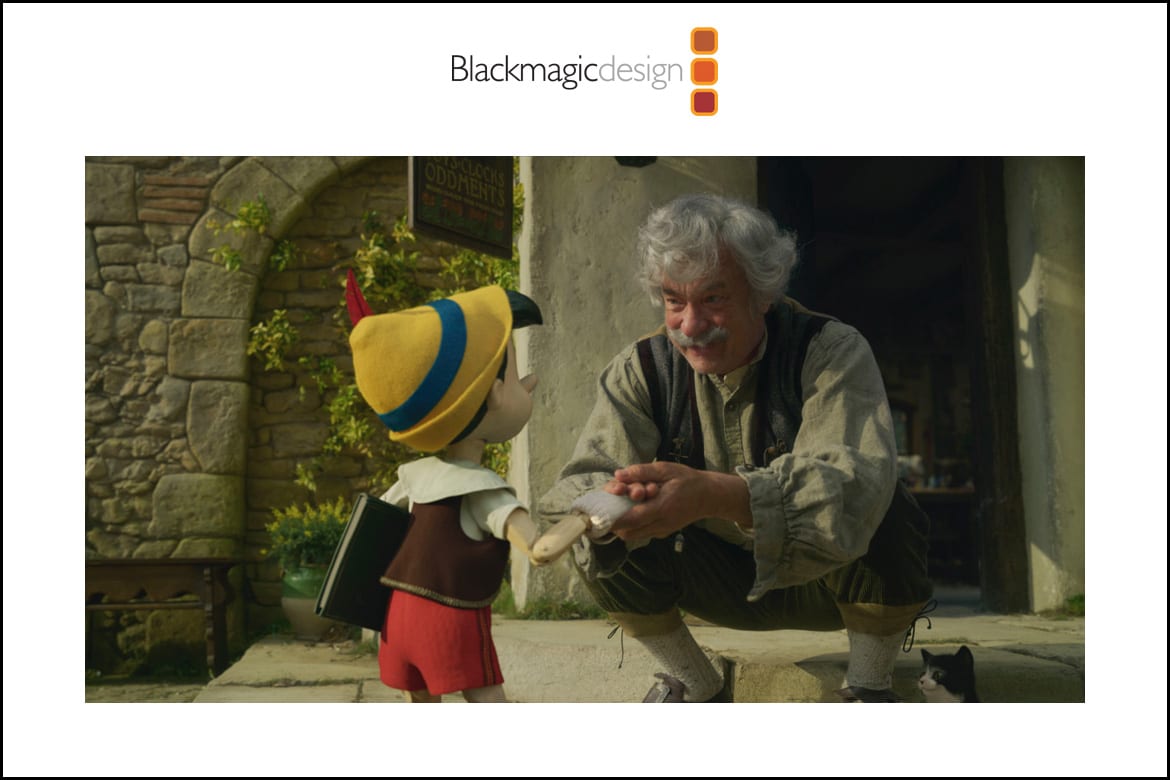 Blackmagic Design announced that Disney's "Pinocchio", the live-action version of the classic animated film, has utilized Ultimatte 12 real-time compositing processors and HyperDeck Studio 4K Pro broadcast decks as part of its massive production workflow. virtual.
Starring Tom Hanks as Geppetto, the live-action and CGI reimagining of the epic journey of the wooden puppet who transforms into a real boy used one of the largest virtual production workflows ever seen for a feature film, including several major sets at the Cardington Stage in London.
Director of Virtual Production and Senior Vice President of Dimension North America, Jim Geduldick, was the virtual production supervisor for "Pinocchio". He and his team were responsible for integrating the Simulcam system, the live compositing of virtual objects with real action, with the Unreal Engine's real-time 3D CGI creations, allowing any member of the team, as well as the actors, the ability to to control and react to virtual objects in real time. While the use of Simulcam and the Unreal Engine in virtual productions had been done before, Geduldick had to do it on a scale never done before.
To that end, Geduldick created several virtual production carts built around Ultimatte 12, Ultimatte Smart Remote 4 and HyperDeck Studio 4K Pro units, which could be quickly moved to wherever they were needed on set. "No one had ever tried to do this for several different sets over three months straight. There was so much going on every day, and we had to make sure we could get a cart anywhere anytime we needed it," said Geduldick. "We couldn't have done this without Ultimatte and HyperDeck."
Each cart included several Ultimatte 12, Ultimatte Smart Remote 4 and HyperDeck Studio 4K Pro units. Initially, Geduldick used two Ultimatte 12s for each Simulcam feed, but with software updates from Blackmagic Design, by the end of production, he was able to use just one Ultimatte 12 for each Simulcam setup.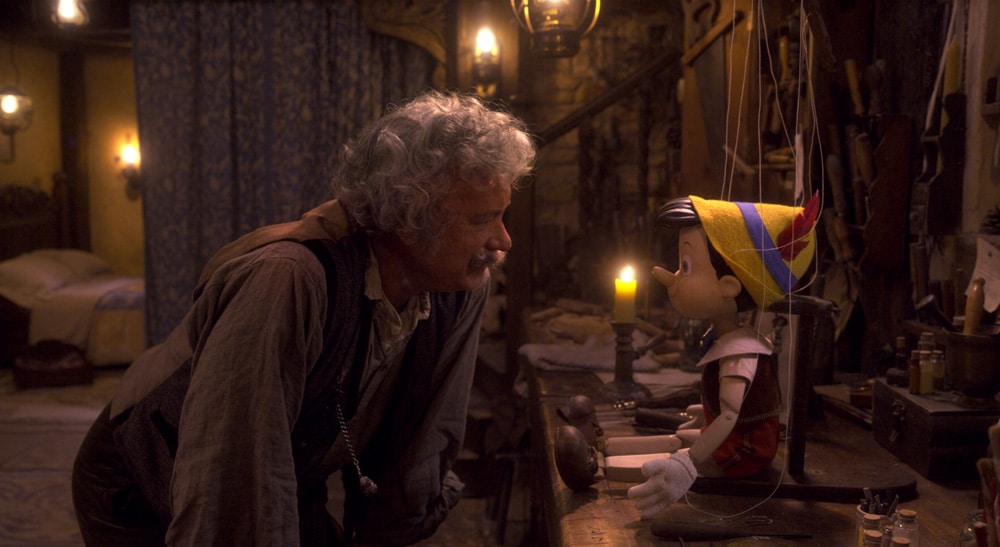 "The workflow used Simulcam with layers of the augmented CG layers and Ultimatte 12 as the keyer. The images were then combined in the Unreal Engine in real time. We could make front and back plates with a single Ultimatte, and relied on Ultimatte's hardware-based processing to send a key in real time to Unreal," noted Geduldick. "There is nothing that beats Ultimatte's hardware-based real-time switching. Hardware offload saves a lot of data usage that is needed elsewhere on the set," he continued.
HyperDeck Studio 4K Pros were used to create custom playlists in addition to basic playback and recording. This helped create a workflow where virtual elements and specific lighting settings could be reproduced through the Unreal Engine.
"The workflow with Simulcam and Ultimatte was amazing. The director of photography, the VFX supervisor and the camera operators all knew what they were shooting because they could see it using Ultimatte. Decisions about lighting and ambience could be made directly on set. Virtual production only works if you can react and make creative decisions in real time, and that's what Blackmagic Design's products made possible," Geduldick concluded.
Related website: https://www.blackmagicdesign.com/